Hiroki Toyama
Joined in 2017
Sales Section, Production Materials Group, Sales Planning Division.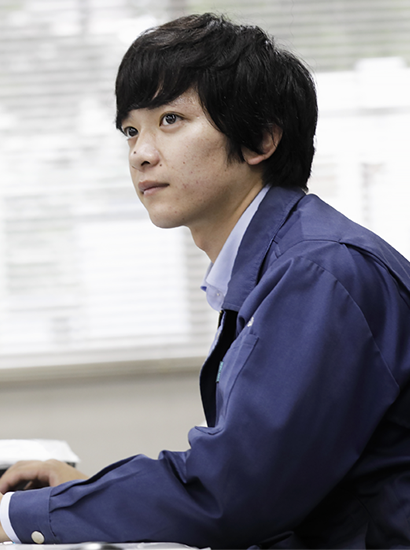 I focus to gain trusts from the customers. They recognize me who I am and what I am, and they know well that they need me. I would like to position myself in this way.
What impelled me to join this company was that the atmosphere during the plant tour. I felt the culture that was cheerful and open.
In the Production Materials Group, where I have been assigned to sales, I've gradually gained knowledge about steel materials, thanks to my colleagues , as well as through the actual work itself. I'm now responsible for many customers. My responsibilities are getting heavier and also I use my initiative more than ever. It is important to have a strong sense.
What I find rewarding is when I gain trusts from our customers. I contemplate how to maximize the business opportunities. It motivates me when I executed my plan well, generating more sales.
Going forward, I want to work on finding my own business style. Furthermore, I want to be the kind of sales rep that customers need. That starts with building a solid relationship. It is difficult to communicate without trust in the relationship, so first I concentrate on getting to know the customers. I recently took up golf, and I hope that turns out to be useful at some point.